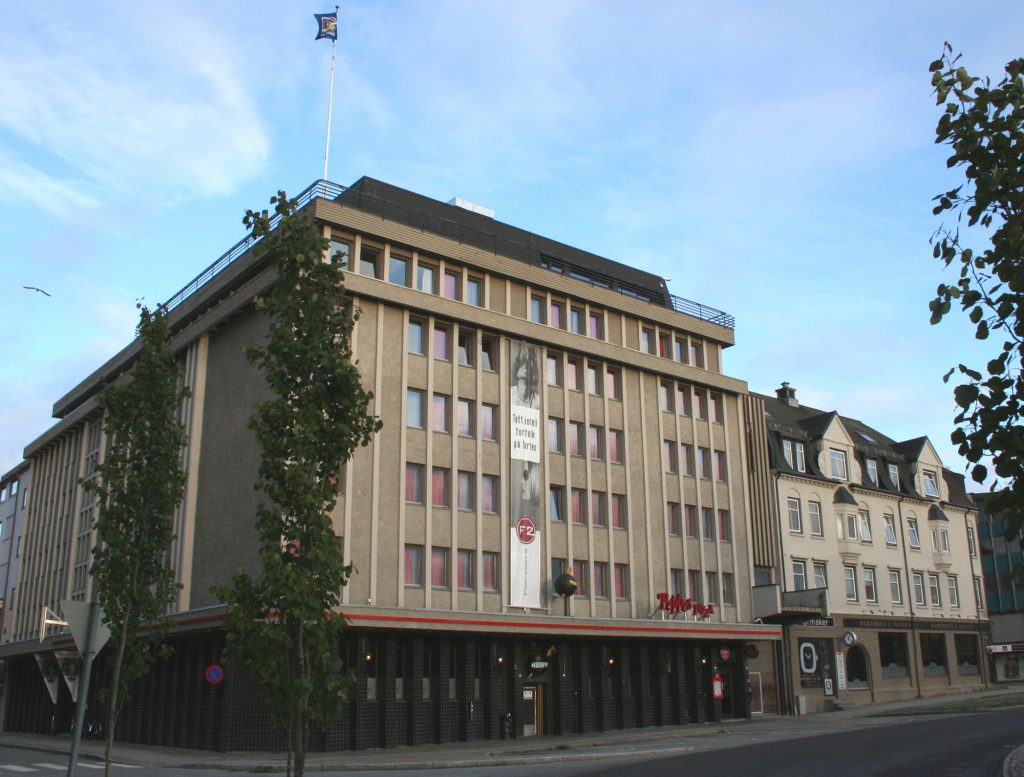 About the hotel
F2 is a city-center hotel with low prices and great deals. We do not have a reception or receptionists, but we do have a tastefully furnished lobby for all our guests to use. If you have any questions, you can reach us by e-mail or phone 24/7.
You receive your keycode via SMS or e-mail when your room is ready, so you can check in at your leisure.
Although our rooms are cheap, we still offer the creature comforts our guests really need: a comfortable bed and a pleasant room to stay in. Wireless broadband is available free of charge throughout the hotel, and all rooms are equipped with a refrigerator and TV.
The hotel is located in the center of Harstad, just a 5-minute walk from a water park, a shopping center, express ferries and everything else Harstad city center has to offer.